The 2023 Jim Click Millions for Tucson Raffle has begun! Jim Click has announced that this year's grand prize is one of the most in-demand vehicles today, a 2023 Ford Bronco Raptor, a highly sought-after SUV which is expected to generate interest from across the country. The second prize in this year's raffle is two first-class, roundtrip airline tickets to anywhere in the world (some restrictions apply), and the third prize is $5,000 in cash.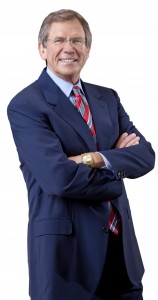 Since 2003, Jim Click, Jr. has initiated 13 raffles* for charities in the Greater Tucson area and has donated a vehicle as the raffle prize*. Eligible 501c3 charities have been encouraged to sell tickets for the raffle with each charity keeping 100% of the proceeds raised. The raffle has been one of the many way the Click family has been able to give back to the community that has given his family so much since they came to Tucson in 1974.
*Raffles have raised over thirteen million dollars for local charities:
Charities that are based in Tucson or Southern Arizona and designated as a 501 (c) (3) by the IRS are eligible to participate in this raffle. Please visit the OAQ page for more information and the Raffle Rules (and flyer!) page for Raffle Rules and more information.